RS Series
Catalog
/
Manual/CAD
Features
By adopting a cylindrical drum, the tension (winding force) gradually increases when the wire rope is pulled out.
Easy to fix with two M5 bolts.
The BS and RS series have a built-in lever-type tension reduction mechanism that enables accurate tension adjustment.
Lineup of wire rope (W type) and nylon rope (N type).
Gallery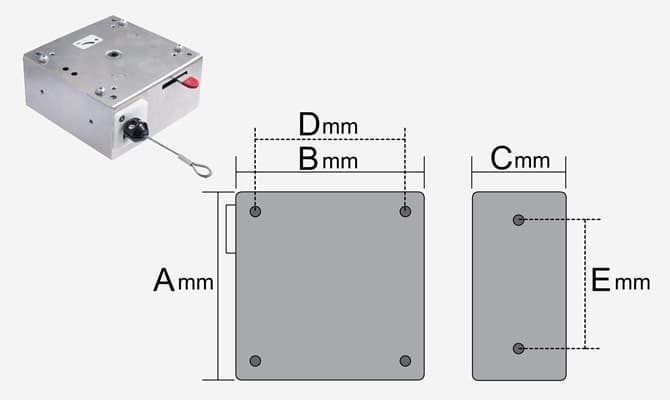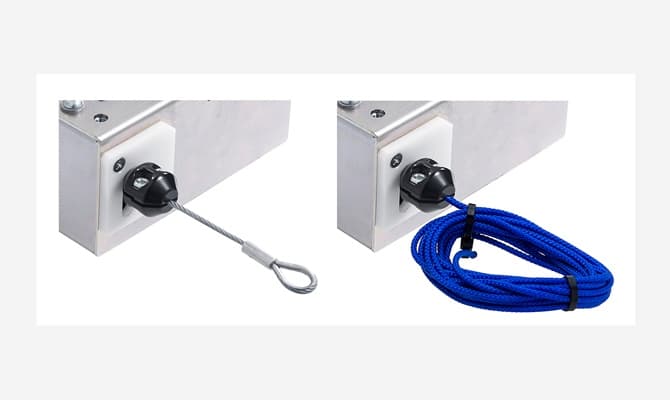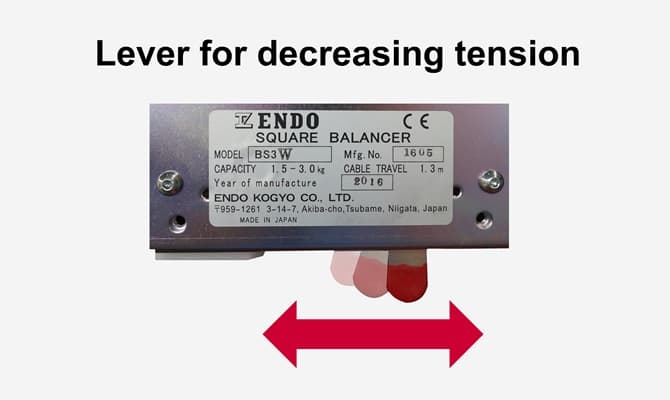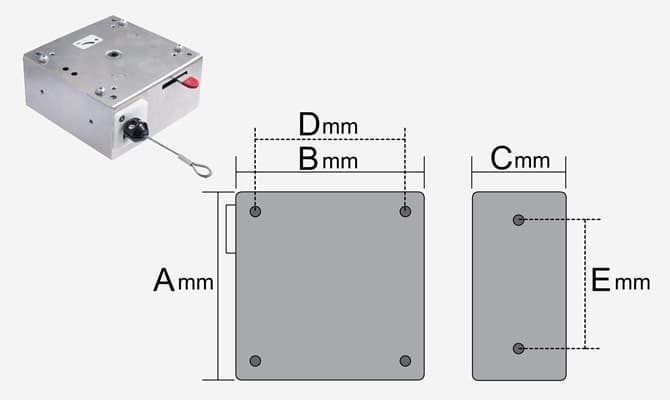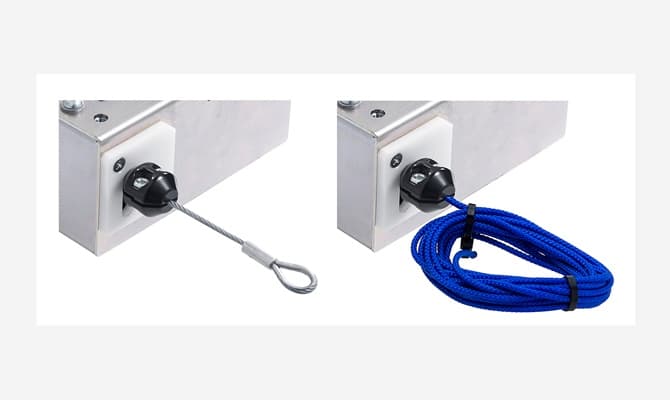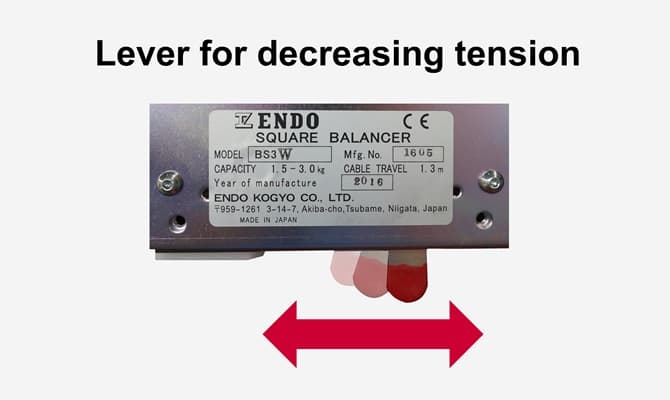 Specifications
Model
Maximum
tension
N {Kgf}
Rope
type
Stroke
(m)
A
(mm)
B
(mm)
C
(mm)
D
(mm)
E
(mm)
RS3W
29 {3.0}
Wire
3.0
144
144
73
120
80
RS5W
49 {5.0}
RS3N
29 {3.0}
Nylon
RS5N
49 {5.0}